Uber secretly hired a political operative linked to Russian oligarchs in an attempt to buy influence in the country, despite concerns that paying the lobbyist risked bribes being paid to "grease the skids".
The deal was part of a concerted effort by the Silicon Valley company to court several billionaires as well as top state officials allegedly aligned with Vladimir Putin in an attempt to secure its place in the Russian market.
Uber's previously unknown lobbying campaign in Russia is laid bare in the Uber files, a leak of more than 124,000 documents to the Guardian. They reveal how in 2015-16 Uber tried to secure influence at the highest levels of the Russian state by approaching oligarchs said to have close ties to the Kremlin and encouraging them to invest in the company.
But it is the arrangement with Vladimir Senin – an influential lobbyist at the time and now a pro-Kremlin member of the State Duma – that could prove most damaging to Uber. Former US prosecutors and corruption experts said the circumstances in which Uber hired Senin in 2016 should have raised "red flags" and risked breaching US anti-bribery laws.
Uber accepted it had hired Senin and paid him hundreds of thousands of dollars, but said it did not believe there was any violation of the law. Referring to his ties to Putin, a company spokesperson said: "We certainly would not engage with Mr Senin or others like him today."
Uber's relationship with Senin was one pillar of an aggressive push in Russia, when the company elbowed its way into a potentially vast market before encountering threats from state agencies, prosecutors and competitors.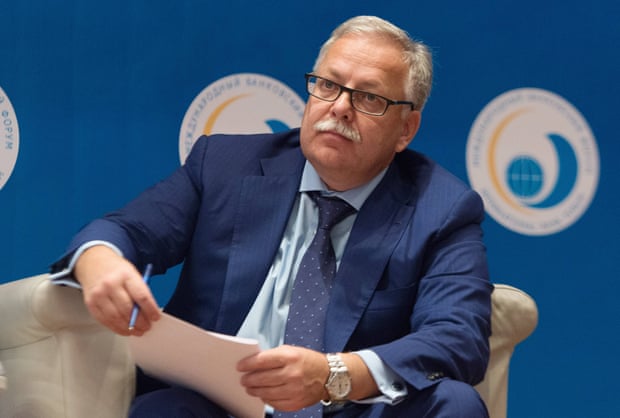 With few friends in Moscow and no Russian investors, Uber initially turned to Roman Abramovich before securing deals with companies controlled by the billionaires Alisher Usmanov, Mikhail Fridman and Petr Aven, as well as Herman Gref, the head of the major state-controlled Russian bank Sberbank.
Each of the powerful figures Uber secured as a partner in Russia – a market it has since exited – has subsequently been placed under western sanctions in response to Putin's invasion of Ukraine this year, accused of having benefited from strong ties to the president and his inner circle.
Usmanov, Fridman and Aven are contesting EU sanctions against them. Fridman and Aven have described the basis of the sanctions as "spurious" and spoken out against the invasion. Usmanov has said it is "incorrect" to depict him as associated with Putin.
But the files show that between 2015 and 2016 Uber's objective was to enlist the business magnates as "strategic allies", offering their companies coveted shares in the Silicon Valley company before a widely anticipated stock market flotation.
In return, Uber wanted political support.
The strategy replicated Uber's approach to lobbying in other parts of the world, which frequently went above the heads of regulators and officials to curry favour with prime ministers, presidents and powerbrokers.
Responding to the Guardian's findings, Uber's spokesperson said its current leadership "disavows any previous relationships with anyone connected to the Putin regime".
Ultimately, Uber's brazen and transactional lobbying strategy appears to have misjudged the political realities of an increasingly authoritarian Russia hostile to a brash American startup.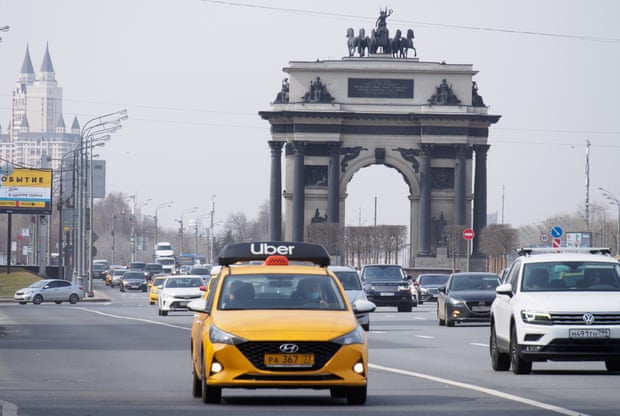 Uber in effect retreated from Moscow in 2017 and earlier this year announced it would "accelerate" the sale of its remaining stake in a joint venture with Yandex, a partnership that had kept its brand alive in the country.
However, the Uber files raise pressing questions for the company's current leadership about Russia, its stance toward corruption red flags, and the firm's decision to dive headfirst into some of the murkiest political waters it encountered in its global expansion.
The 'power rating'
Uber's first major PR crisis in Russia began in September 2014. After a nationalist member of the Duma publicly denounced it, Moscow city officials backed calls for the Kremlin to ban the cab-hailing app. Fearing a backlash, executives ordered security guards to its office.
Uber's man on the ground in Moscow warned colleagues that Putin's party in the Duma could seize on the opportunity to "retaliate" against the company.
Days later, senior executives at Uber's San Francisco headquarters began discussing potential Russian investors. In an email to the company's chief lobbyists, Emil Michael, the head of business at Uber, floated the industrial tycoon Abramovich as an option.
"I think we want someone aligned with Putin," he wrote, acknowledging he knew little about Russian politics.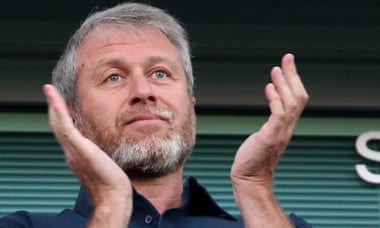 Documents show that in the months that followed, a strategy emerged: find an oligarch or someone with sufficient clout who could invest in Uber, incentivising them to serve as a political ally in Moscow.
Uber first approached Abramovich's top lieutenant, and by February 2015 an internal email said the oligarch was "actively looking" at a deal. When talks failed, an Uber executive reported that Abramovich had "decided not to invest owing to high valuation, but has offered to help".
Abramovich, who has denied claims about his proximity to Putin, did not respond to repeated requests for comment from the Guardian.
Undeterred, Uber tasked political consultants in Moscow with drawing up a list of oligarchs and assessing their potential as "strategic partners" based on their influence among Russian elites and ties to the state. The study produced a leading contender: Usmanov, the Uzbek-born metals and technology magnate.