Retired US Navy Admiral James Stavridis described Russia's battle plans in Ukraine as "ridiculously bad," knocking Moscow's continued failures in its ongoing invasion of the Eastern European nation.
Russian President Vladimir Putin and other Kremlin officials reportedly believed that they would swiftly take control of most of Ukraine and topple the government in Kyiv, when they launched the international condemned invasion a little more than five months ago on February 24. In reality, Moscow's forces struggled to make significant gains and failed in the initial phase of the war.
After taking heavy losses and failing to conquer major cities, Russia focused its efforts on the southeast of Ukraine. Although Putin's military has made some progress, analysts have assessed that it has been relatively minimal considering heavy losses. Speaking to MSNBC on Thursday morning, Stavridis, who previously served as NATO's supreme allied commander Europe, gave an assessment of Russia's military performance in Ukraine.
"As it's gone on, the Russians have simply shown very little appetite or inclination to improve," Stavridis said. "That is not only true in the failing logistics efforts, but also they continue these manifest war crimes, their battle plans are ridiculously bad as a general proposition."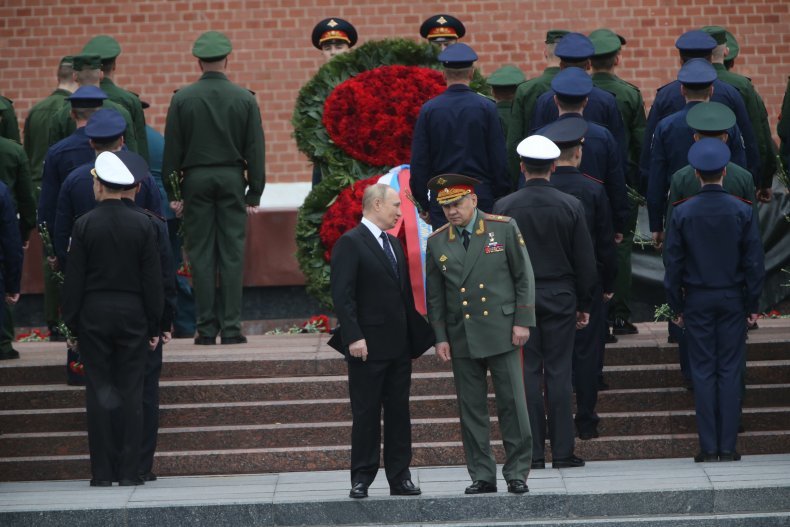 The commander noted that Moscow's troops have been "more formidable" as they've "concentrated" in the southeast of Ukraine, but said the "challenges remain." He went on to urge the US and NATO allies to provide additional weapons and support to Kyiv as it continues the defense against Moscow's aggression.
"These new HIMARS [High Mobility Artillery Rocket Systems]surface-to-surface missiles, are striking at those [Russian] logistic log heads behind forward lines. That's a vey good thing," the retired commander said. "We need to give them more anti-ship cruise missiles."
Retired US Army General Mark Hertling touted the HIMARS as a "game changer" for Ukraine in a Saturday Twitter thread. "As for HIMARS – w/ fewer rounds, greater range, precision accuracy – it's a game changer," Hertling, who previously served as the commander of the US Army Europe and the Seventh Army, wrote.
"Russia is in dire shape & losing, Ukraine is adapting to the fight & winning," retired the general added.
Last Friday, the White House announced that an additional $270 million in security assistance would be sent to Ukraine, including four more HIMARS. The rocket systems have been seen as crucial to helping Kyiv's forces repel Moscow's military. The US and NATO allies have already provided billions of dollars in military and humanitarian aid to Ukraine.
General Mark Milley, chairman of the Joint Chiefs of Staff, told reporters last week that Ukraine's use of HIMARS was "degrading" Russia's capabilities.
"These strikes are steadily degrading the Russian ability to supply their troops, command and control their forces, and carry out their illegal war of aggression," he said.
Russia claimed last week that it had destroyed some of the rocket systems. Ukrainian and US officials disputed that assessment.
Representative Elissa Slotkin, a Michigan Democrat who serves on the House Committee on Armed Services, told CNN on Wednesday that you have of thousands of Russian troops are estimated to have been killed or injured since the invasion began in February.
"We were briefed that over 75,000 Russians have either been killed or wounded [in Ukraine]which is huge.… Over 80% of their land forces are bogged down, and they're tired," Slotkin said.
Russia rejected this assessment, claiming it was "fake news."
"Nowadays even the most respected newspapers are not above spreading all sorts of fake news items," Kremlin spokesman Dmitry Peskov said Thursday, Russia's state-run Tass news agency reported.
"Unfortunately, this practice is being encountered more and more often," he added. "This is how it should be treated."
Putin and other Kremlin leaders continue to attempt to justify their assault on Ukraine by bizarrely claiming that the country is run by Nazis. In reality, Ukraine's President Volodymyr Zelensky is Jewish and had family members who died during the Holocaust genocide perpetuated by the German Nazis in World War II. When Zelensky Jewish was elected with nearly three-quarters of the vote in 2019, Ukraine's prime minister was also
newsweek reached out to the Russian foreign ministry for comment.