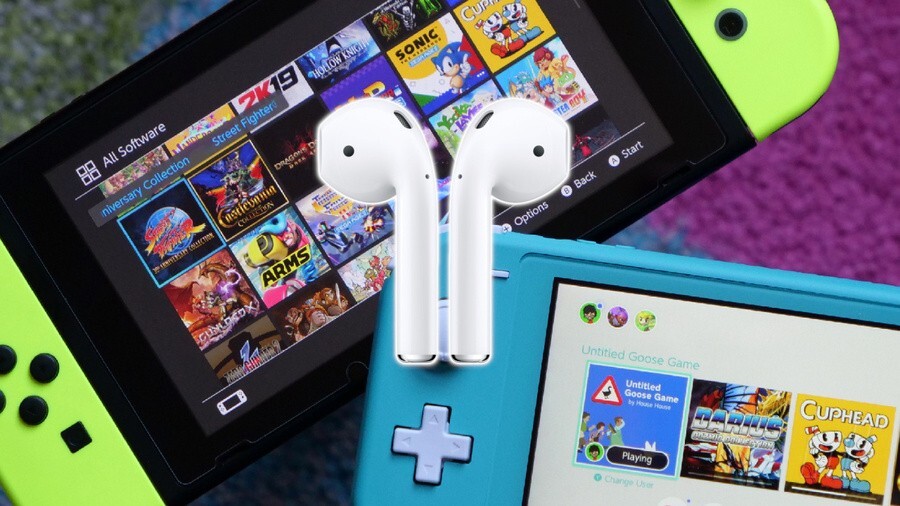 It was over four years into its lifecycle that Switch enabled support for Bluetooth headphones, a welcome addition especially for those who like playing the system as a handheld on the go. It's not necessarily an elegant solution, but the most important thing is that it works.
While the chatter around this week's system update to version 14.0.0 has been around 'Groups', the Switch alternative to the folders we all came to love on 3DS and Wii U, the latest update does improve Bluetooth as well.
As a reminder, this is what Nintendo posted in its changelog:
---
Bluetooth® Audio volume behavior was changed.
You can now adjust the volume of Bluetooth audio devices using either the Nintendo Switch™ console or through volume control buttons on the Bluetooth audio device.

The Bluetooth audio device must support AVRCP profiles for these changes to work.

The volume displayed on the console will reflect the Bluetooth audio volume when using the device's control buttons.
The maximum volume output for some Bluetooth audio devices has been increased.

When first connecting a device, volume will be reduced to avoid sudden loudness.
---
In terms of the maximum volume output it's definitely increased, with our inexpensive headphones now having an improved range from rather quiet up to very loud indeed. Nintendo wants to help you avoid damaging your ears, of course, so the default when you first pair am audio device is still a reasonably low volume. if you want more oomph though, you can now get it.
The other improvement, being able to adjust the volume both on the Switch or your Bluetooth audio device of choice, also worked in our case. As mentioned, we have a budget pair of headphones, so it seems highly likely that the vast majority of Bluetooth devices will have the AVRCP profiles to make this work.
Overall, with better volume and control options through bluetooth, Nintendo has certainly brought us some improvements in the latest update.
.